Tropi Rock Resort
TTTTTTTTTTTTTTTTTTTTTTTTTTTTTTTTTTTTTTTTTTTTTTTTTTTTTTTTTTTTTTTTTTTTTTTTT

Tropi Rock Resort

RRRRRRRRRRRRRRRRRRRRRRRRRRRRRRRRRRRRRRRRRRRRRRRRRRRRRRRRRRRRR

Fort Lauderdale

A Place Away from Everyday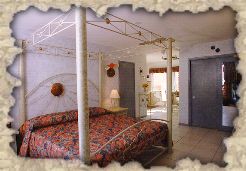 TTTTTTTTTTTTTTTTTTTTTTTTTTTTTTTTTTTTTTTTTTTTTTTTTTTTTTTTTTTTTTTTTTTTTTTT
Tropi Rock Resort
2900 Belmar Street
Fort Lauderdale, FL 33304
800-987-9385 | 954-564-0523 | Fax 954-564-1313
Email: info@tropirock.com
Web Site: http://www.tropirock.com
This Site: http://www.all-florida.com/travel/basic/se/tropiroc.htm
TTTTTTTTTTTTTTTTTTTTTTTTTTTTTTTTTTTTTTTTTTTTTTTTTTTTTTTTTTTTTTTTTTTTTTTT
Discover that the Tropi Rock is not your typical Fort Lauderdale hotel.

It's an experience!

The Tropi Rock is a vacation experience unlike any other! At this unique beach-area hotel you can rent the Tropic Rock boat for an hour or for a day. There are tennis courts, an exercise studio, lush tropical gardens featuring a two-story waterfall, and flower-framed freshwater swimming pool.

There are incredible money-saving Specials most of the time Take a look in our Guest Room Showcase for more information or fill out the Information Form and we'll send you details.
TTTTTTTTTTTTTTTTTTTTTTTTTTTTTTTTTTTTTTTTTTTTTTTTTTTTTTTTTTTTTTTTTTTTTTTT
WATERFRONT - HEATED POOL - BALCONIES - LOUNGE - ICE MACHINE - KITCHENS - MICROWAVE - FANS - BBQ - CABLE TV - VCR - TELEPHONE - FAX - SAFE - LAUNDRY - BICYCLES - BOATS - TENNIS - SHUFFLEBOARD - NO-SMOKING UNIT
TTTTTTTTTTTTTTTTTTTTTTTTTTTTTTTTTTTTTTTTTTTTTTTTTTTTTTTTTTTTTTTTTTTTTTTT
Go to the Tropi Rock Resort Reservation / Information Form
Go to the Tropi Rock Resort Web Site
Go to Southwest Florida Travel and Entertainment
Go to the All Florida Travel Directory