The Ibis
The Ibis
An Affordable Hunk of Paradise
Clearwater Beach Florida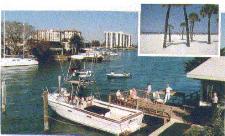 ibisibisibisibisibisibisibisibisibisibisibisibisibisibisibisibisibisibisibisibis
The Ibis
637 Bay Esplanade
clearwater Beach, FL 33767
800-635-0620 | 813-441-4421 | Fax 813-441-0849
Email: The Ibis
This Site: http://www.all-florida.com/travel/basic/cw/ibis.htm
ibisibisibisibisibisibisibisibisibisibisibisibisibisibisibisibisibisibisibisibis
What More Could You Ask?
Overlook the water from our tropical garden and sundeck or relax with a fishing rod on our dock under the watchful eyes of friendly pelicans.
Take a leisurely stoll to the white, sugar sand beach.
Enjoy a large variety of water sports.
Sample various entertainments.
Select from an array of restaurants.

The Ibis . . . where wonderful holidays begin.
ibisibisibisibisibisibisibisibisibisibisibisibisibisibisibisibisibisibisibisibis



WATERFRONT - POOL - KITCHENS - REFRIGERATOR - MICROWAVE - BBQ - CABLE TV - VCR - TELEPHONE - FAX - NO-SMOKING UNITS - HANDICAPPED - SAFE - LAUNDRY - CHILD'S PLAY AREA - BABYSITTING - CURRENCY EXCHANGE - FISHING - TENNIS - SHUFFLEBOARD - CAR RENTAL - BICYCLES
ibisibisibisibisibisibisibisibisibisibisibisibisibisibisibisibisibisibisibisibis

Go to The Ibis Information Request Form
Go to Central West Florida Travel and Entertainment Directory
Go to the All Florida Travel Directory